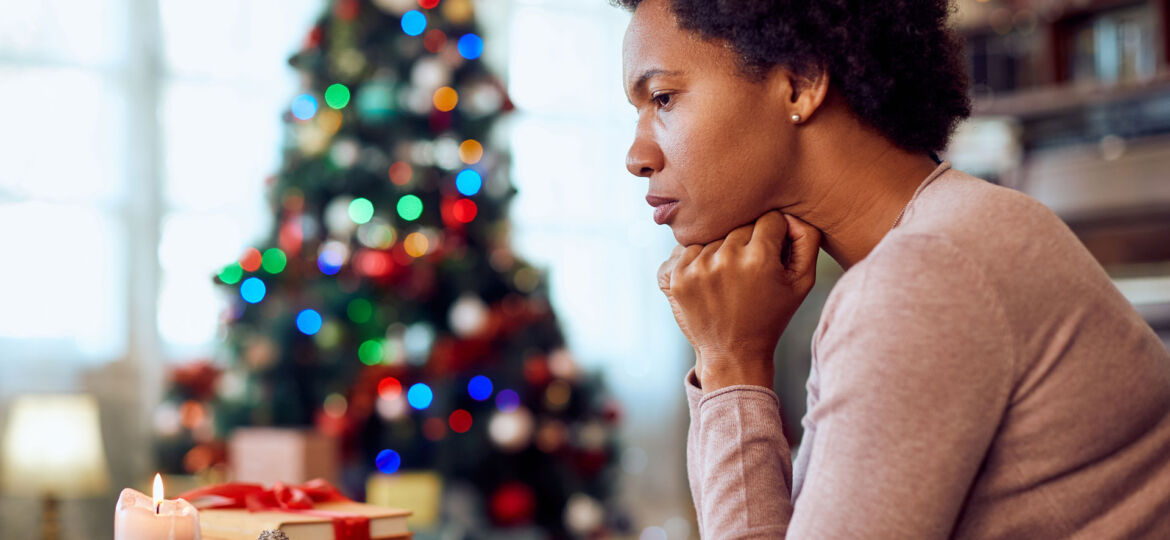 "Everywhere we turn, we're reminded that it is supposed to be 'the most wonderful time of the year.' While for some that may be true, yet for others the holiday season is wrought with triggers such as songs, scents, and rituals." — US Dept. of Health and Human Services
What can you do when a time that other people celebrate is a time when you experience painful memories? How can you deal with the trauma left from years of abuse or unpleasant experiences? Is there a way to face the universal drive to be happy when you just want the holidays to end?
Psychology Today states that "survivors of trauma might need an extra push to engage in self-care during [the holidays] to combat feelings of sadness." Why the need for an "extra push"? For many, the traumatic events connected with the holidays took place years ago. The common thinking is that if something happened a long time ago, we should just be over it by now. The problem with that thought is this: If you haven't done anything to deal with the trauma, there is no reason to expect the side effects to go away.
Getting to the Root
Ultimately, to deal with the mental and emotional triggers brought on by the holidays and their associated events, we need to deal with the underlying psychological issues brought on by the trauma. We need coping mechanisms that fit with our personality and our situation. To help you gain control over debilitating memories and traumatic events, the Brain Health Clinic offers multiple therapies that are recommended based on your needs.
Neurofeedback helps the brain to reshape itself in response to completely neutral stimuli. There is no need to reimagine past trauma. Instead, we focus on helping you to alter the neural connections that are linked to your trauma so that you are better able to cope with the triggers specific to your situation.
Psychotherapy is a recommended adjunct for neurofeedback. Through psychotherapy you receive counseling and coaching on how to deal with challenging memories, triggers, and family members. We give you a safe place to express your frustrations while developing confidence in your ability to handle difficult social situations. Our therapists have thousands of hours of experience helping people overcome their traumas. We are here for you!
If you want to gain control over side effects of past traumas, the Brain Health Clinic has the expertise to provide solutions that work. For more information, contact us for a free initial consultation to determine if we can help. Call us at 916-662-7740 or connect with us online by making an online request.