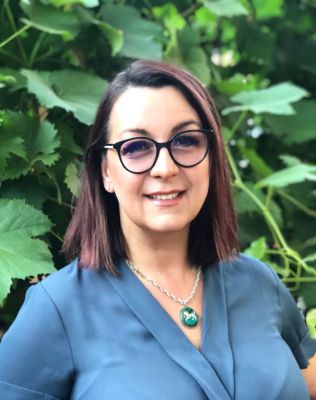 After over 15 years of experience within the private and public sectors, Riah has partnered with industrial and corporate businesses which has aided her greatly in developing a unique way of meeting people where they are at — getting to the heart of the matter while developing a great deal of compassion toward the resolution of individual and relational difficulties.
Riah graduated from California State University, Sacramento (CSUS) with a Master of Science in Career Counseling Education. She continues to increase her clinical experience as an Associate Clinical Professional Counselor (APCC) by further expanding her specialty in EMDR, CBT, DBT, Brainspotting, Solution Focused Treatment, and Mindfulness which allow her clients to understand how traumatic distortions can be accurately traced to a central incident, or series of events for healing to take place. She provides her clients safe access to the bottom line of traumatic residues in order to minimize unwanted impulses and promotes homeostasis of emotional and physiological responses.
By integrating multiple ranges of theoretical approaches, Riah provides therapy for both adults and teens with depression, self-injurious behavior, anxiety disorders including OCD, other experiences of trauma, sexual/physical abuse histories, attachment issues, developmental trauma, and PTSD.